the key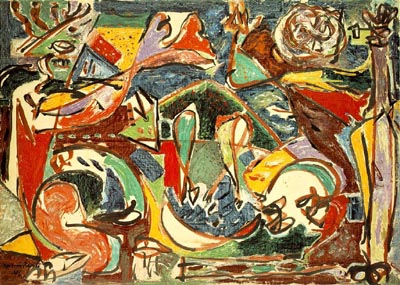 i don't know what happened but yesterday, around the time that we were closing the store, i noticed something. my anxiety was completely gone. in its place was space within my body, space that i didn't have to break into with explosive deep breathing, but just...space. for me. that i inhabited, easily. i walked home in the dark, thinking, (actually, i was having one of those in-my-head conversations with met, about how even though he's stressed out and i'm stressed out that our relationship needs more face-time than once every two weeks, which is how it's working out at the moment), let myself in through the door, and -
"how
are
you?"
he was in my kitchen.
i was quite flabbergasted. simply because he normally is VERY good (and i mean, extraordinarily) at reading what i need at any given moment, but lately he just hasn't had enough time, or space of his own. and it was like a fucking gift from the universe, to have him there. i just sort of looked at him and was like, "do you want the real answer? or the one i would give you if i had more time to prepare?"
and he just...folded me into his arms and this time it wasn't just a quick, "here are flowers, i love you" hug, it lasted. and lasted. and that hug gave me all sorts of information that i was wondering about, or insecure over. that hug told me that he is finally starting to understand how hard it was for me, these past few months, (i say finally starting to because i never gave him a chance before, and then he was taken by surprise last week - and he REALLY HATES being taken by surprise), and that he knows what i need to get better, and he is going to be here, as much as he can.
so, for ten minutes, which sounds ridiculously small but it felt so long and so good, we just...hugged. shared our days. joked. drank juice. teased the cat. and right now thinking about it i have these little tears of thankfulness pricking my eyes.
i know that there are lots of people that i can be getting hugs from, right now. enough people have expressed their concern and support in the last week that i know i could be like, "now?" and they would come. but the truth of the matter is, in some deeper sense, i can only allow certain people through. i only feel...safe...with one other person. (i'd actually feel safe with a lot of my blogging buddies, but you guys are in portland, england, california, kentucky, minnesota...texas....how am i going to get you all here?) which makes this crazy healing process so much more difficult.
but i've been having break-throughs. (right now, just for informational purposes, i am feeling a bit anxious. just to be truthful. but i think i can breathe through it.)
these are some:
i hugged myself yesterday morning, at the back of the store. felt kind of silly, but the second i put my own skinny arms around my own skinny shoulders i felt better. so i made myself stay with it. and relax into the pocket of warmth that my own body made.
art is distracting me. which is GOOD. right now, because of the blasted shakespeare essay, i don't have time to do art (taking pictures. collaging. getting messy with crayons/pastels/glue/photos) but it's a direct way IN to my pain (i kept my hospital bracelet for a reason, i'm going to collage the fuck out of it) and it feels good. i'm not THINKING, or OVERANALYZING, but i'm not denying, either.
i have a date for next thursday. (i wanted it. i asked for it. i got it.)
explaining my birthday to a co-worker yesterday got a bit tricky. i didn't want to lie about my week (insane slide into the darkest depression i have been through in years, ending in hospitalization etc., etc.) because that would be exacerbating the problem - i always have problems being

myself

. no more - but i didn't want to tell him exactly what had happened. so i said, "my birthday has given me a lot of lessons, already." and he (this co-worker? i just love him. he's a sweet soul, which made me want to share) asked me, "oh, can i ask what?" and i took a deep breath, and said, (thinking: i knew you were going to ask that, oh, fuck) "that life just can't be taken for granted." and that's true. that is something i've learned. because the world is going to let me end up in a psych ward if i want to (i'm NOT saying that that's a bad thing, but i'm saying that for me when i was there there was this numb voice telling me that i was allowing this to happen), and it is going to let me gloss over the wonderful things that have also been happening this week (outpouring of support), and it is. it just will let me take whatever i want to from life. and i'm not saying that i won't ever slide back. i'm not saying i'm done yet with this cycle of depression. but, my god. life is beautiful. it hurts a lot and it sucks a lot but....it's beautiful just the same.
oh, there was something else. i said a while ago that this was the birthday i needed to have. and it's true. i was NOT okay. i didn't realize how much i was hanging by a thread, but holy fuck, was i ever. this birthday hopefully set me on the path to realizing what it is that *i* need. helping me learn to ask for what *i* want, and not thinking that it's selfish. it's helping me establish boundaries.
not out of the woods yet, my dear dear friends. but seeing the light. i have the key to unlock the door when i get to the end, i think.
(hee. now i have exactly 5 minutes to get dressed, get out the door, and unlock the door to work. oh, god.)
the painting is "the key" by jackson pollock. i found it
here
.