wow
, do i ever need to break out of my own head.
sometimes living here can be this comfortable blanket of emotion that i can just pick at and unravel for hours, days, weeks, months. years, even. the yarn is pretty, mind, but i never seem to find the source, and then all of a sudden i look up and so much time has passed and i'm sitting on the floor in a strait-jacket of my own making.
it's funny because when i was first emerging from my alcohol-soaked grief a few years ago, that was the advice that i was being given: to really examine my motives behind the partying, to turn and face my fears, name them, and send them away.
so that is what i tried to do. i had just turned 18 when my mother first got sick - a full 10 years ago now. i remember exactly where i was sitting when she told us, i remember being embarrassed by her tears. i think, up until that point, i had only ever seen my mother cry once before.
i was not a good daughter to her then. i was angry at the cancer, angry at her for getting it, and all i wanted to do was forget anything was happening and for life to go back to normal. i drank, smoked, and skipped school and generally got away with a hell of a lot because my principal knew about the situation and understood.
there were grace periods in all of this. in 3 years my mother had 3 different occurrences of cancer, which meant 2 remissions. we all got better at being supportive of one another: banane and i went to the radiotherapy lab with her once, she let us see her mastectomy scars in the bath. the last time she was sick i found her in her bedroom sobbing and i was able to hold her like a baby and tell her everything was going to be okay.
it is really hard to say goodbye; i still have to do it every day. there's a lot of me that is forgetting what it's like - to have a family, to have that closeness. my life today is a lot different than it was. there is also a smaller part, buried deeper, that is wistful and remembers. this is the part that reaches for the phone first thing in the morning, expecting her call. this is the part who misses all the goofy things she used to do for us, like how she sent me a card every day i was away at overnight camp, for two weeks straight. how she used to give us presents on her birthday. she knew me and what i needed better than anybody.
why is it that i think one hug from her, the one thing i can never have, would fix everything?
after she died i asked the universe to let me dream with her. to let us meet together when i fell asleep and just let us visit. maybe it's because i want it too much but it hasn't happened yet.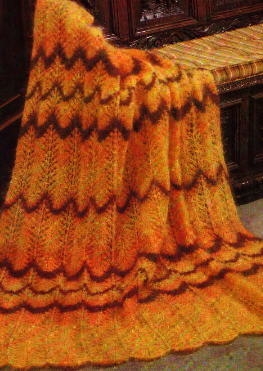 everybody that i talk to says that there is no tidy way to deal with grief, that it is circular and spirals around in unpredictable ways. they say to be patient, that i'm dealing with so many things, to be gentle and let it come.
it feels like i have been, and there's no end. i want to let it go. this is what i've been figuring out how to do, trying to teach myself. for a long time i held onto the grief, thinking that it was somehow dishonouring to her if i stopped. now i see how i was wrong - she would have wanted me to live. to suck the marrow out of life and laugh and be happy and stable with myself. with my self.
tonight, because it's friday the 13th and that's always been such a special day for me, i'm going to come home and write words on a piece of paper. write down everything i can think of that i need to say goodbye to. and then i'm going to burn the paper, and watch the ashes float away on the night air.